Forever Mighty
As you plan your travels, have you considered ways you can visit more thoughtfully? There are lots of ways to minimize your impact, while maximizing your experience. Everyone has a responsibility to visit with respect, and take care of one another and our lands.
This is a shared travel ethos we call Forever Mighty.
Proactive Conservation in Utah: Myths and Facts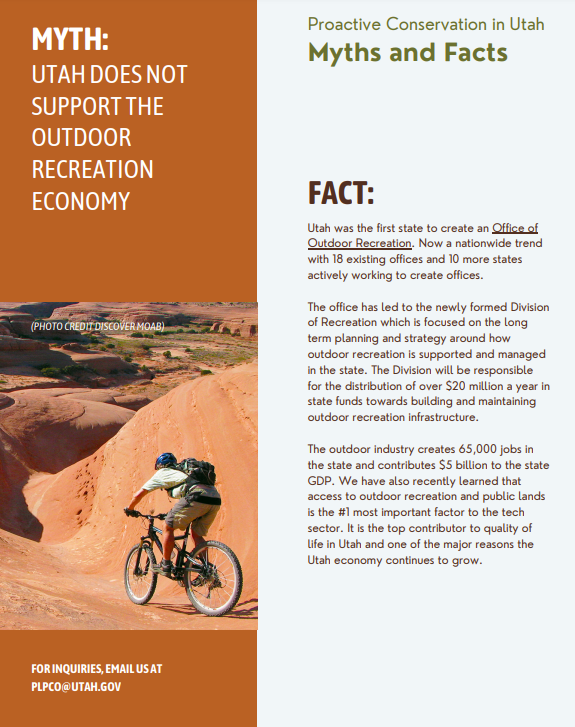 Utah State Parks – Dark Skies Tourism
Natural dark sky areas are decreasing across the United States and around the world. Utah State Parks have some of the darkest night skies in North America. An ever-increasing number of visitors appreciate and seek out the pristine night skies and after-dark programming offered across the state.
Many Utah State Parks have entered into the International Dark Sky Park designation process. Dead Horse Point State Park and Goblin Valley State Park received this designation during the summer of 2016; followed by Antelope Island State Park in the spring of 2017; Steinaker State Park in January 2018; East Canyon State Park in August 2020; and Jordanelle, Kodachrome Basin, and Rockport State Parks in January 2021. Most recently, in March 2021, Fremont Indian State Park and Goosenecks State Park both received their IDA designation. This brings the total number of Dark Sky designations to 10 in the Utah Division of State Parks system.
That's not the end of the road though. We have plenty of additional parks who are looking to become designated as well. Bear Lake State Park, Gunlock State Park, Snow Canyon State Park, and Wasatch Mountain State Park are all excited to continue following a similar process to seek their designation.