Discover Your Utah
The State of Utah's Public Lands Policy Coordinating Office (PLPCO) invites you to explore Utah's magnificent public lands. Utah has some of the most beautiful and varied landscapes in the country and it is part of PLPCO's mission to protect public access to public lands so Utahns and visitors alike can enjoy this shared resource. Millions of acres of public land can be accessed by long-standing historical roads, some of which were first created by early pioneers and settlers.
Utah's Access Map 360° web application highlights roads that provide access to Utah's public lands (primarily those managed by the BLM). The Access Map brings together a single operational dashboard combining maps, geographic information systems (GIS), and 360° geo-immersive panoramic video to facilitate the exploration and discovery of Utah's public lands. Use this tool to explore your public lands, plan routes for your next adventure, and safely discover new places.
The Access Map 360° project is a piece of the State's larger efforts to protect R.S. 2477 rights-of-way and preserve access to public lands. Click the button below to explore Utah's public roads. As you travel, please obey all laws, respect private property, and close the gates behind you. Have fun!
*WARNING* The appearance of a road on the Access Map does not guarantee that the road is presently open to vehicular use. Until a road is adjudicated in court as qualifying as an R. S. 2477 road, federal government agencies may close these roads or place limitations upon who may use the road or what types of vehicles may be used on the road. Before heading into Utah's wild places, it's important to check ahead to know if the trail you want to access is open to your mode of transportation. Land management agencies will often post this information on their website or have a number you can call to learn more. In case of changes, have a backup plan and always let someone know where you are going to be in case of emergencies.

Motor vehicle use maps (MVUM), available from the BLM and USFS, show what trails are designated as open to your type of vehicle. Some trails are available to ATVs and UTVs but not full-sized vehicles. Some trails are not open to bicycle traffic. Riding on designated trails helps keep trails from damage and closure. By learning how to "Tread Lightly!" with a free online awareness course, you can also help keep trails open, healthy, and beautiful.
Click to launch Access Map 360° in new tab
The state of Utah has mapped both Class B (county-maintained) and Class D (non-maintained) roads across lands administered by the Bureau of Land Management (BLM). The Public Lands Policy Coordinating Office (PLPCO) provides high-resolution 360° video, data, and mapping services that create a new kind of immersive experience to explore public lands in Utah. PLPCO recorded video at specific locations. In this case along the centerline of the recorded RS2477 Road.
How to use the app
This application gives the viewer full camera control, creating the ability to move through time using the playback slider. The video plays while also showing the geolocation as the viewer travels down the road on a map in real-time. To get started, click the button above to launch Access Map 360° in a new tab. Once the application has loaded in a web browser
Click a highlighted road that has video coverage
Press the play button on the video player
Use the slider on the video player to move to different places along the road
Video playback speed can be changed under the video player settings
Zoom in using the + and – buttons
Change base maps using the base map Icon
Search for a road based on the Road Name in the upper right corner
Search and Rescue Card – Utah
When people head into the backcountry, they don't plan on having an accident, getting lost, or suffering from temperature extremes. But when "nature happens," calls for help go out to county search and rescue crews.
secure.utah.gov
About the data
Data compiled as a collaborative effort with PLPCO, UGRC, Beaver, Box Elder, Carbon, Daggett, Davis, Duchesne, Emery, Garfield, Grand, Iron, Juab, Kane, Millard, Piute, Rich, San Juan, Sanpete, Sevier, Tooele, Uintah, Utah, Washington, and Wayne Counties. Data is subject to change. This is a work in progress. Road data can be found here. Roads are claimed RS2477 rights-of-ways by the State of Utah.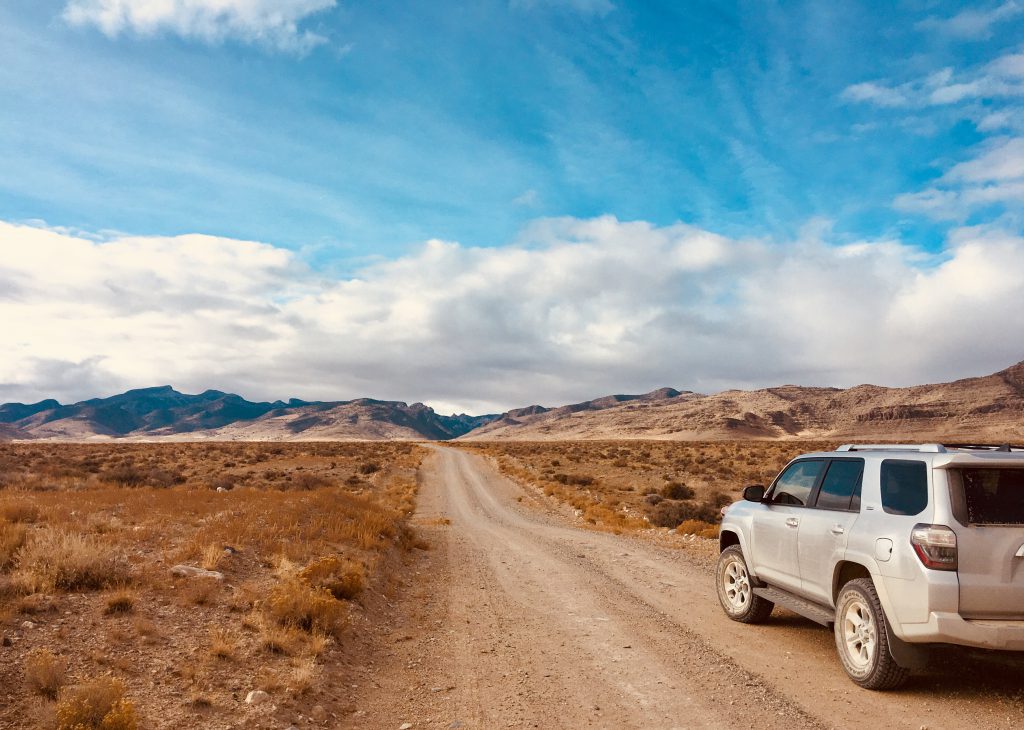 DISCLAIMER:
The State cannot guarantee the accuracy of the information provided on this website and is not liable for reliance on this information. Conditions may have changed since the filming of road videos. The State makes no warranty of any kind with respect to the contents of this website, including whether the roads are currently travelable or passable. Consider whether you have the skills, equipment, and vehicle necessary to travel non-maintained roads and travel at your own risk.